We sincerely value our customers at Bonnie's Barkery, so much so that we want to REWARD you for shopping at Bonnie's Barkery. It's our way of saying, THANKS for shopping at Bonnie's Barkery!
We have three ways to earn rewards.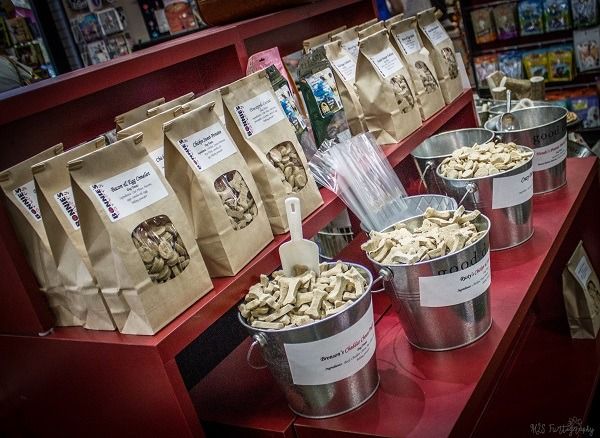 My Bonnie's Rewards
Get money back by simply shopping at Bonnie's Barkery.
It's simple… every $ you spend on non-food, non-sale items you get ONE Point. You can choose to redeem your REWARD at 250 points, or LET IT RIDE to go after the BIGGER REWARDS.
We now have a web based tracking system that we are using for our "My Bonnie's Rewards" Program. We are using the New Frequent Buyer System that we use to track your Food Purchases, called ASTRO. If you'd like, you can download the APP and track your "points" and Frequent Buyer progress in real time.
What's included? All Non-Sale items, including grooming count towards your total. The only things that do NOT count towards My Bonnie's Rewards are Sale Items and Pet Foods (which have their own program).
Frequent Buyer Program on Pet Foods
We partner with our pet food manufacturers to REWARD you for your brand loyalty. Most foods (not all) have a Frequent Buyer Program that gives you a FREE bag of food after a set number of purchases. Most of our foods give you a FREE bag after 10 or 12 bags purchased. We do ALL the tracking for you on our ASTRO online system.
Refer a Friend Program
Pick up some Refer a Friend Cards at grooming or at the front check out counter!
All you need to do is Refer a new customer to Bonnie's Barkery Grooming and you get $10 Gift Card and your friend gets $10 OFF their fist grooming.
Remember to pick up some cards, just fill them out with your name and email and give them to your friends!