Dog Grooming Services in Cave Creek, AZ
If you're trying to find a dog groomer in Cave Creek, AZ, then look no further than Bonnie's Barkery. Our experienced dog groomers deliver exceptional service with a delicate touch to get your pet feeling its finest. Regardless if your beloved pet is needing a simple wash and brush appointment, or it's time for a bit of extra spoiling, our hardworking crew is here to help with each of your needs for pet grooming. We offer a sanitary, safe, and courteous place to clean your dog. During the time of booking, kindly mention your dog's age, disposition, and weight category to better help us pair you with the correct groomer and services.
We can do Walk-In Nail Trims from 12 pm - 4 pm (Monday-Friday) and 12 pm - 3 pm on Saturdays, or as part of your grooming appointment.
Due to COVID-19, we put in place numerous new procedures to ensure the health and safety of our staff, customers, and pups!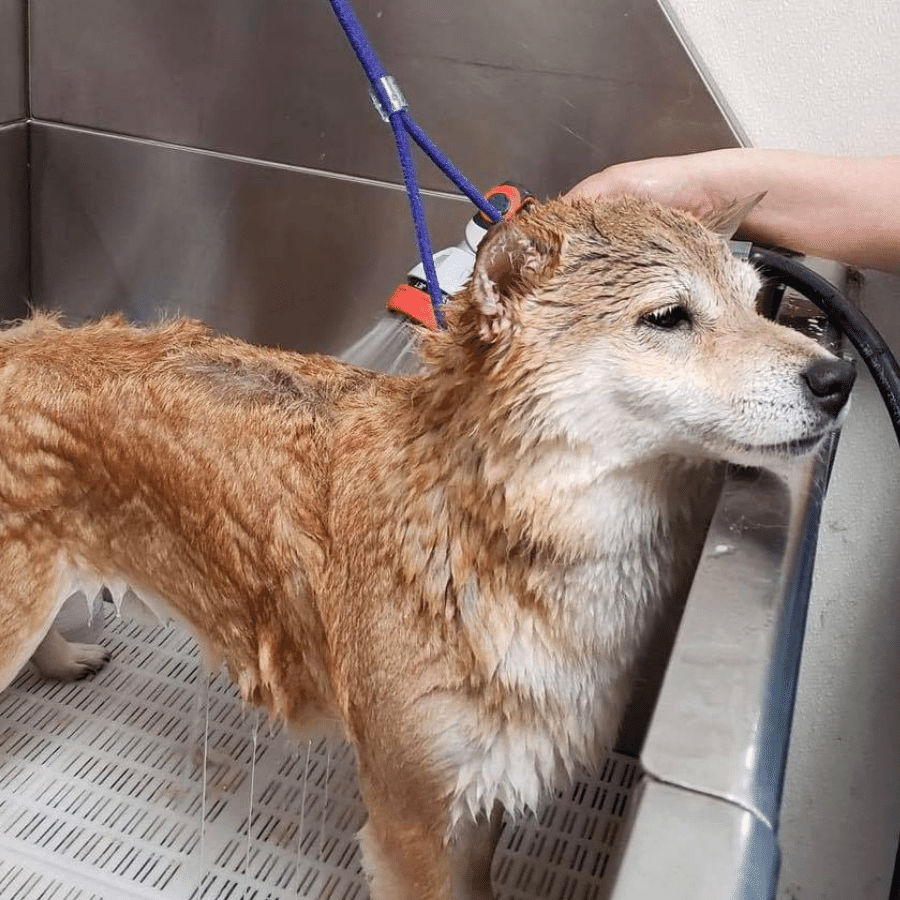 Grooming Packages
Bonnie's Barkery uses our super-premium house shampoo for all our four-legged friends. However, there may be times when a little "boost" treatment may be necessary.

Full Grooming
Includes bath, full-body haircut, brush, nail trim, ear cleaning/hair removal, and anal gland expression, if needed.
Bath & Tidy
Includes bath, brush, nail trim, ear cleaning/hair removal, and anal gland expression, if needed. We will also do some shaping of the feet and minor face clean-up.
Complimentary Blueberry Facial
included with Full Grooming and Bath & Tidy Packages
Gently exfoliates, soothes, and hydrates without irritating eyes or sensitive skin.
Request A Grooming Appointment
---
Optional Treatments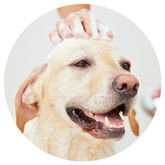 White and Bright Treatment
Coat Brightening Shampoo adds extra sparkle and brilliance to coats of all colors. $4

Deep Clean Treatment
This gentle shampoo contains an effective deodorizer, & degreaser and will bring out the sheen and natural highlights of their coat. $4

Itch Relief Treatment
Tea tree oil and aloe, these pure, natural ingredients soothe and relieve hot spots and itchy, dried, or chafed skin caused by flea bites, dandruff, or other dermatitis. $4

Medicated Skin Treatment
Very beneficial for skin with sores or raw/hot spots $4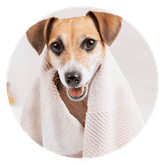 Deep Re-Moisturizing Rub
Deep Conditioner that penetrates the coat and moisturizes your pup's skin $4

Flea and Tick Treatment
Medicated soak to remove fleas and ticks, followed by hand removal of any visible ticks. $10

Add on to Full Service Groom or Bath & Tidy
Nail Filing: $5
Tooth Brushing: $10
Dematting: $15 +


NON Full Groom or Bath & Tidy Services
Nail Trim: $15
Nail Trim with Mechanical Nail Filing: $20
Nails Trim with Ear cleaning: $25
Nail Trim with Tooth brushing: $25
Nail Trim with Feet Trim: $25
Sanitary Trim: $15
Face Trim: $15
Anal Gland Expression: $10

Come visit our pet supply store in Cave Creek, AZ specializing in quality pet food and supplies. Professional grooming is available!