Meet Bonnie's Barkery Grooming Team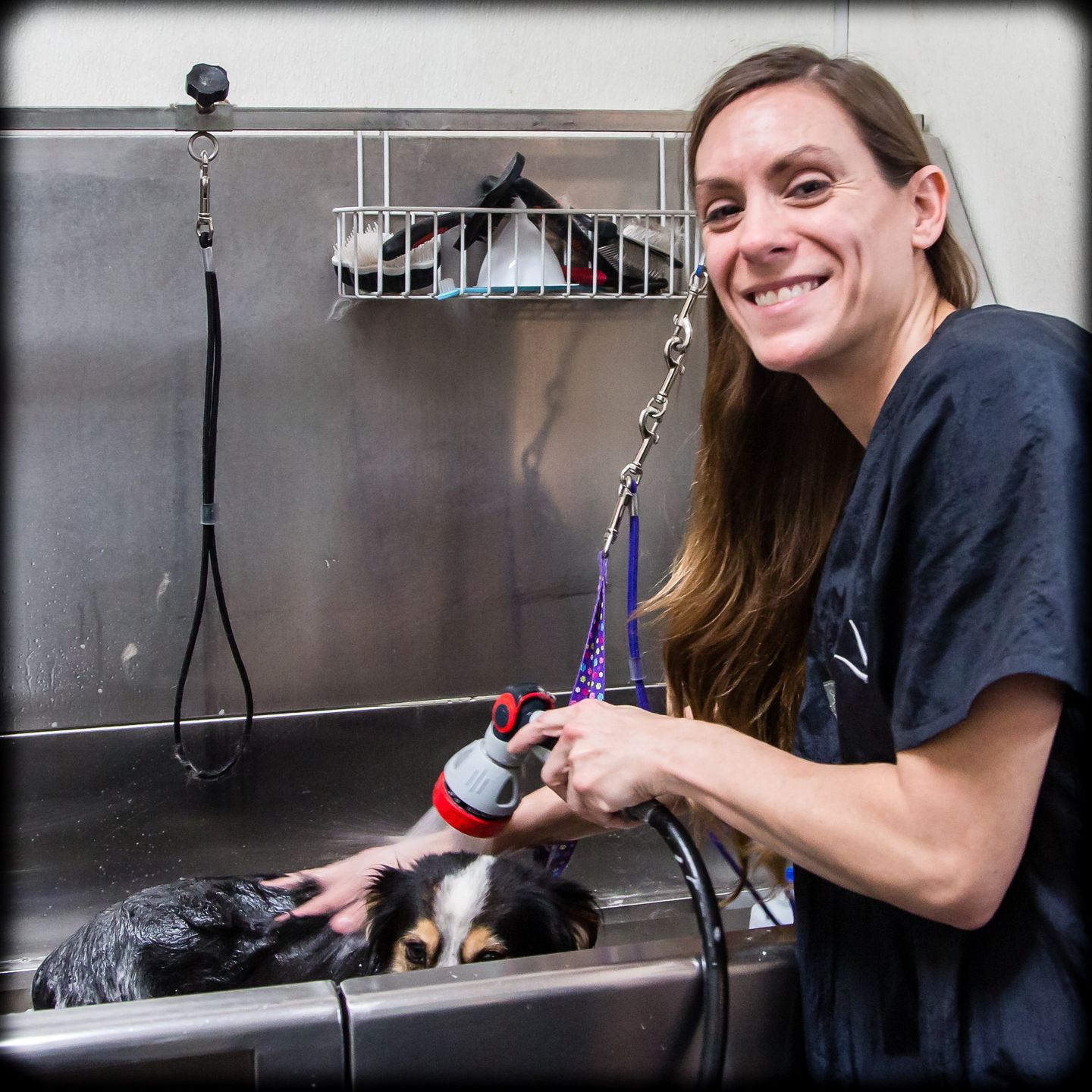 Jennifer
I've been grooming for 23 years. I love animals, I have 5 dogs, 3 horses and 2 cats but who's counting! I started grooming when a groomer told me my schnauzer was "bad", but I believe there are no bad dogs, so I started grooming him myself and never looked back! I love my job and all the people around me!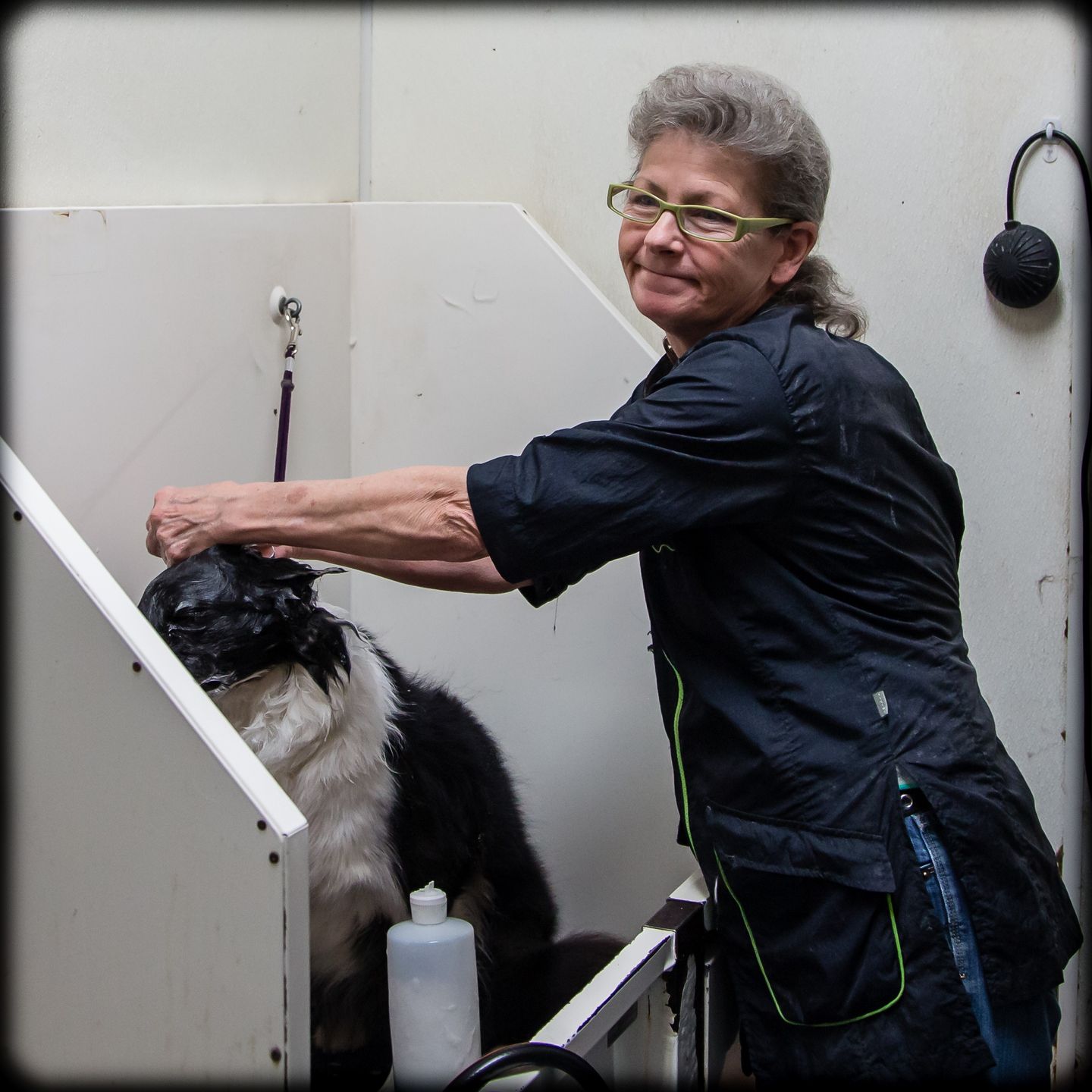 Sandy
I was born and raised in Phoenix, yep, a true native! I started grooming dogs in 1977 and cats in 1990. I started the grooming department at Bonnie's Barkery, and after a brief "retirement" I'm glad to be back "home". I too, love animals! I take care of a feral cat colony, 2 rescued pigs, 2 goats, and a tortoise!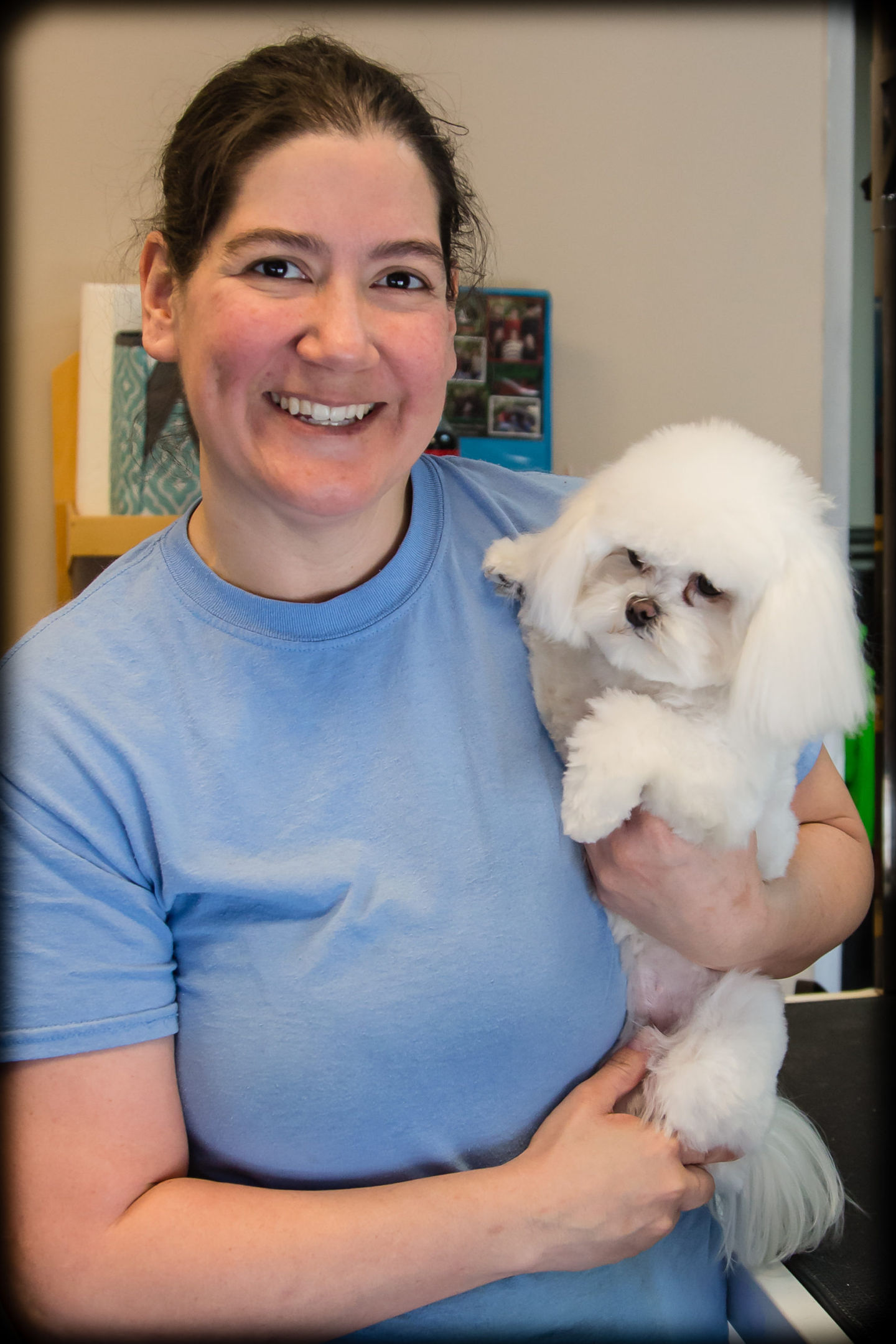 Johanna
I have been bathing/grooming for about 3 years now and I can't imagine doing anything else. I am a single mother of a 13-year-old boy who happens to be allergic to dogs and cats (which is why our pet is a Bearded Dragon). I am a huge animal lover, so I am so thrilled to be able to work with dogs and cats every day! Besides my love for animals I am addicted to video games.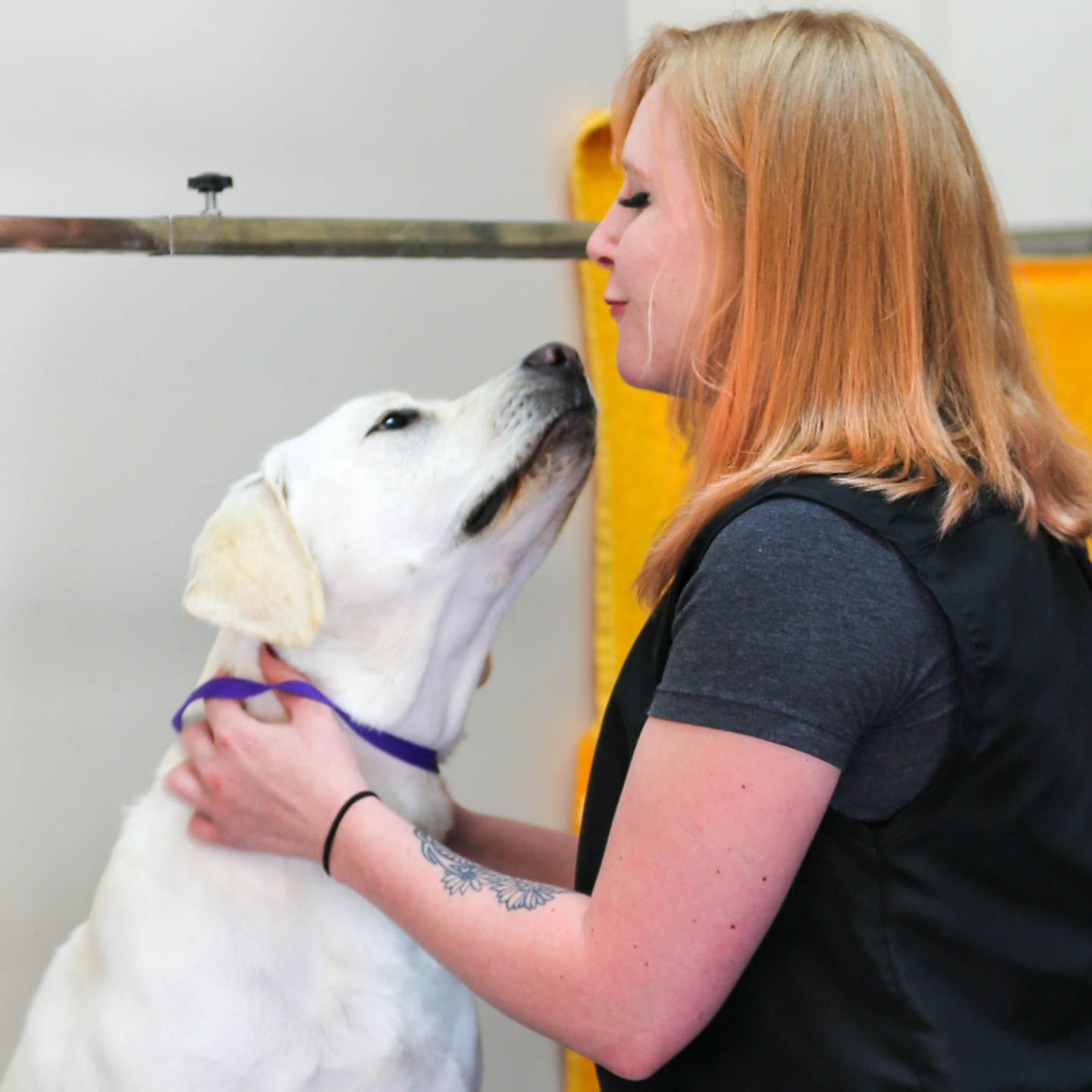 Courtney
I have lived in 6 different states, finally landing in Arizona where my family is. I have tried many different sports and instruments, I have tried arts and crafts, I like cooking different foods and eating them, too. I love trying all different things. But my love for my family, and for dogs, are the only consistent things in my life. Being a dog groomer is the most rewarding job I will ever have. Being able to transform dogs every day and watch them strut their stuff at the end of a long groom brings me a kind of happiness that I have never found anywhere else. Watching dogs show off their new look is a wonderful experience.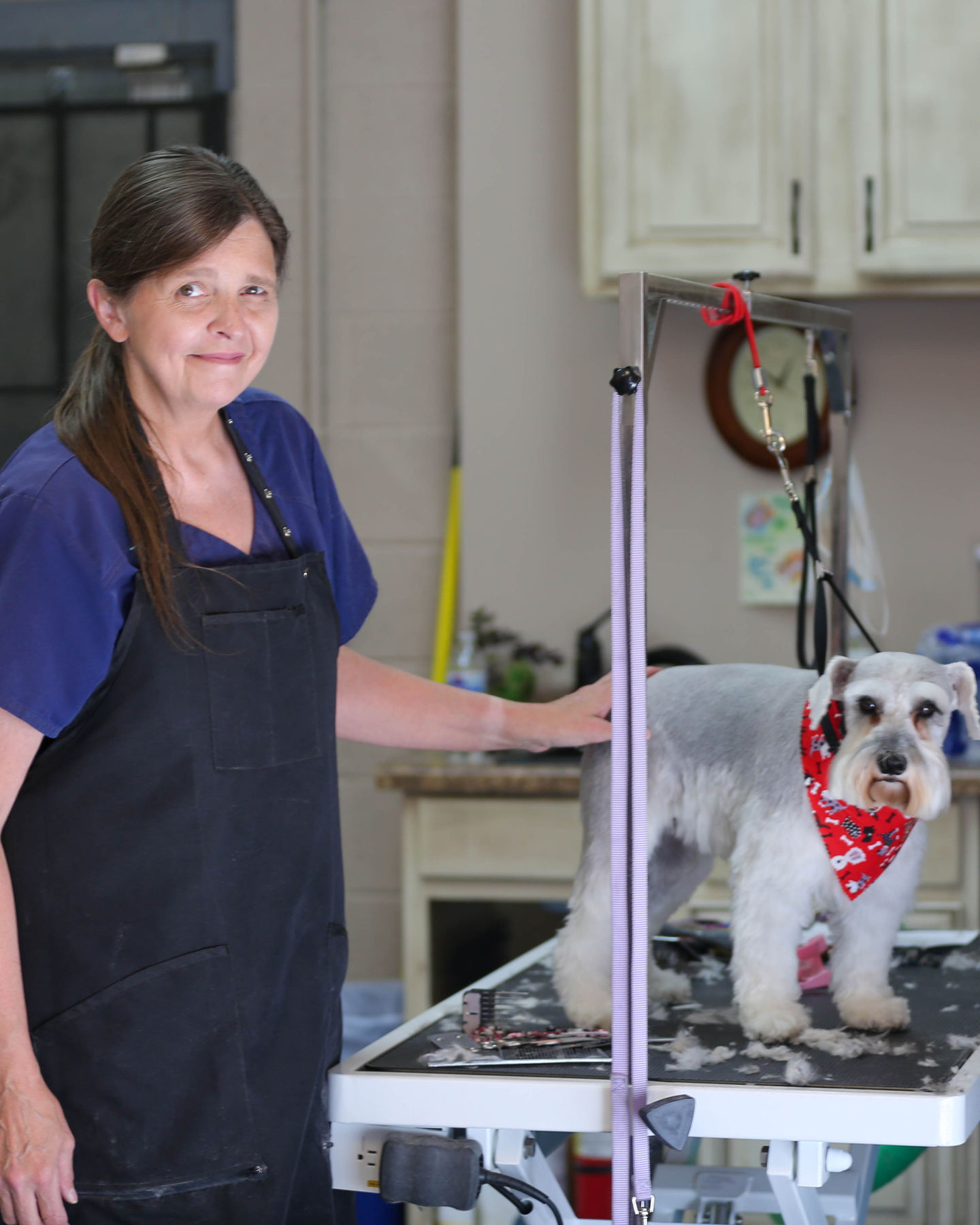 Lisa
I grew up with animals. My mom raised poodles and had a horse stable, so I love all animals. I decided in my early 20's that I wanted to work with animals, and grooming was the profession I chose. I love the work I do and love seeing your dogs come in for nice grooming!
Come visit our pet supply store in Cave Creek, AZ specializing in quality pet food and supplies. Professional grooming is available!