Dog Grooming Services in Cave Creek, AZ
If you're trying to find a dog groomer in Cave Creek, AZ, then look no further than Bonnie's Barkery. Our experienced dog groomers deliver exceptional service with a delicate touch to get your pet feeling its finest. Regardless if your beloved pet is needing a simple wash and brush appointment, or it's time for a bit of extra spoiling, our hardworking crew is here to help with each of your needs for pet grooming. We offer a sanitary, safe, and courteous place to clean your dog. During the time of booking, kindly mention your dog's age, disposition, and weight category to better help us pair you with the correct groomer and services.
We can do Walk-In Nail Trims from 12 pm - 4 pm (Monday-Friday) and 12 pm - 3 pm on Saturdays, or as part of your grooming appointment.
Due to COVID-19, we put in place numerous new procedures to ensure the health and safety of our staff, customers, and pups!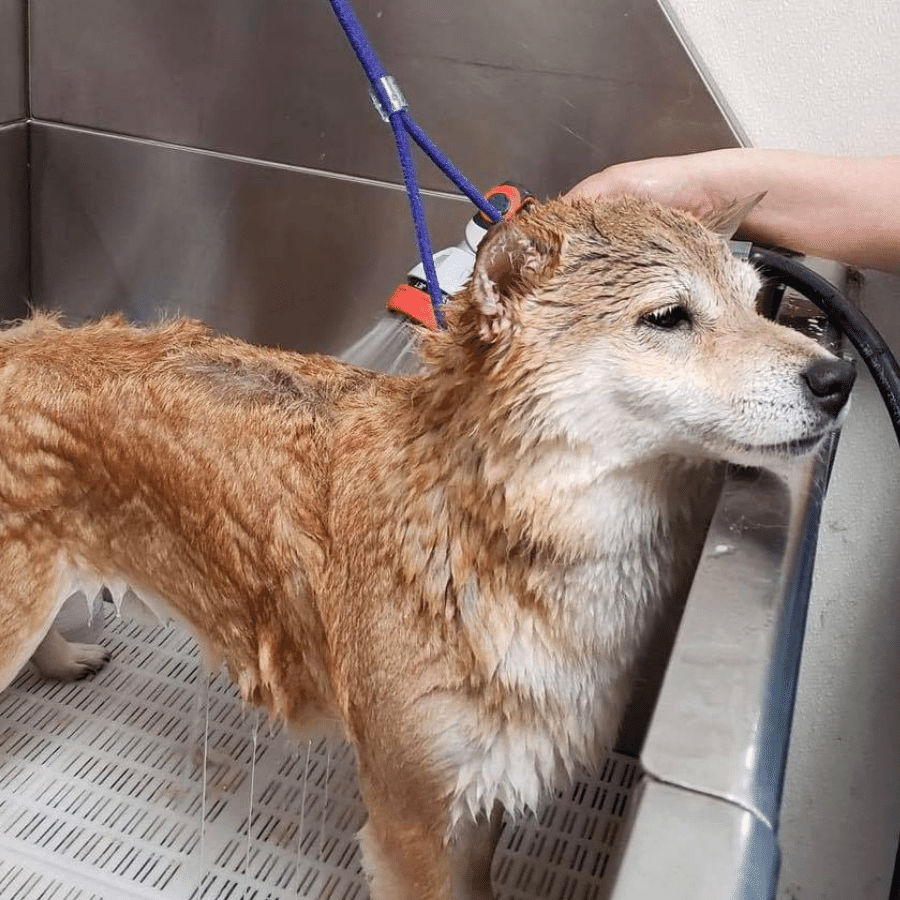 Grooming Packages
Bonnie's Barkery uses our super-premium house shampoo for all our four-legged friends. However, there may be times when a little "boost" treatment may be necessary.

Full Grooming
Includes bath, full-body haircut, brush, nail trim, ear cleaning/hair removal, and anal gland expression, if needed.
Bath & Tidy
Includes bath, brush, nail trim, ear cleaning/hair removal, and anal gland expression, if needed. We will also do some shaping of the feet and minor face clean-up.
Complimentary Blueberry Facial
included with Full Grooming and Bath & Tidy Packages
Gently exfoliates, soothes, and hydrates without irritating eyes or sensitive skin.
Request A Grooming Appointment
---
Optional Treatments
Come visit our pet supply store in Cave Creek, AZ specializing in quality pet food and supplies. Professional grooming is available!