BEST Deal of the Year
on

FROMM Family of Foods!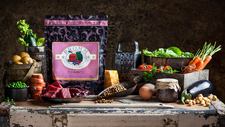 Why do we like FROMM so much?
Fromm Family Foods is a fifth-generation family-owned and operated artisan pet food company based in Wisconsin. "Since 1904, our family has maintained a tradition of quiet innovation dedicated to the health and nutrition of animals. In the 1930s, we developed the first canine distemper vaccine. By 1949, we had introduced the concept of premium pet food to the world by pioneering the process of cooking meat and grain together to create the dry kibble food that is so popular today.
Our Approved Supplier Program ensures that ingredients have been tested by our suppliers and are secure and unadulterated until they are received at our plants. The ingredients are sampled and not unloaded until our own on-site testing labs can verify the safety and integrity of the received load.
All of our packaged pet foods are sampled and tested by an outside lab for pathogenic bacteria. The product is held and cannot be shipped until lab results are obtained and the product is cleared. This is the final step that ensures that all of our pet foods are wholesome and unadulterated."
This attention to Quality and Safety is one of the reason this over 100 Year Old company has NEVER had a recall. Click on the FROMM Logo to see the complete story in video!
OK, so that is why we like FROMM so much, here are some reasons for you to come in this WEEK and Stock Up!
$10 OFF Big Bags of Four Star & GOLD Lines
$5 OFF  Medium Bags of Four Star & GOLD Lines
$3 OFF  Small Bags of Four Star & GOLD Lines
This is the BEST Deal on FROMM we have been able to offer all year.  Don't miss out on this one.  This SALE starts Monday, October 19th and goes through Saturday, October 24th!
FROMM Classic foods are not part of this sale due to the already amazing prices on the Classic bags.
Your Favorite Freeze Dried Food!
STELLA & CHEWY'S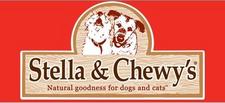 Stella & Chewy's believes that selecting the best food is one of the most important decisions an owner can make for their furry companion. Stella & Chewy's was built on the philosophy that pets thrive when they're fed the same diet they would find in the wild. "We believe they deserve premium raw ingredients like grass-fed meat, cage-free poultry and wild-caught fish. We believe in and only use organic fruits and vegetables. We believe all this without caveats, without asterisks and without compromise; because we believe that unconditional nutrition is as important as unconditional love."
Let's keep this SALE on STELLA & CHEWY'S real SIMPLE…
20% OFF  ALL STELLA & CHEWY'S Products!!!
This SALE starts Monday, October 19th and goes through Saturday, October 24th!
OVEN Baked Goodness on SALE!
LOTUS Pet Foods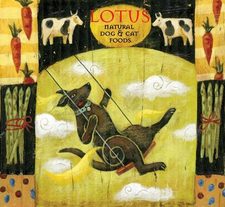 Lotus Natural Food for Pets is a unique line of holistic, oven-baked dry foods, canned stews and raw foods, all created for the long, happy life of your favorite dog or cat.
We're talking high-quality animal proteins like lamb and poultry, whole fruits and veggies, our unique oil blend bursting with omega-3s and 6s, and energy giving carbs like barley and potatoes, all baked into tasty little cookies and savory stews that will have your pet smiling from ear to floppy ear.
WHY should I care if the food is OVEN Baked?
Because we bake our dog and cat foods, we are able to use up to twice as much fresh meat as extruded pet foods. Then there's better palatability – in one third-party study, Lotus Wholesome Duck Recipe fed 1½ times better as a first choice against the leading specialty dry duck formulas for dogs. And we do it all without any added flavors or sprayed on fats (Feel the difference – Lotus is not greasy like most extruded foods).
Oven-baked Lotus retains 100% of its vitamins. Extruded dog and cat foods typically lose an average of 40% of their vitamins. This means that all of Lotus' fresh fruits and vegetables still provide all of those wonderful antioxidants to keep your best friend's cells healthy. Lotus even retained 100% of its proteinscompared to extruded foods that typically lose 20% during drying the drying process.
Feed less! A bag of Lotus lasts 20% longer. This is because a cup of Lotus wieghs only 4oz and many extruded foods weigh an average of 6oz.
Slow oven-baking takes about 3 times as long, but we think all the benefits are worth it.
Slow Baked, but not Slow on the DEALS…
$10 OFF Big Bags
$8 OFF Medium Bags
$6 OFF Small Bags
BUY 2 Cans, Get ONE Can FREE (of equal or lesser value)
This SALE starts Monday, October 19th and goes through Saturday, October 24th!