Nature's Variety
What a DEAL!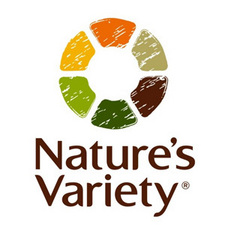 Nature's Variety is passionate about providing pure, authentic nutrition for your dog and cat.
Our wholesome foods are full of natural goodness.
Every ingredient is chosen with care for the health and happiness of your furry friend. Our foods are 100% free of corn, wheat, soy, and artificial colors & flavors. Each diet is rich in meat, poultry or fish proteins to give your pets everything they need for a long and happy life with you.
At Nature's Variety, we are proud pet parents, just like you!  So we understand that your pet has a special place in your family, in your life, and in your heart.  That's why our company purpose is to empower people to transform the lives of pets.  
Our team is passionate about providing proper, holistic nutrition for your dog and cat. We believe the best nutrition comes from healthy, natural ingredients.
Tough to Beat this SALE!
Buy 2 Get One FREE on Frozen Raw Food
Buy 2 Get One FREE on Freeze Dried Mixers
$10 OFF Big Bags
$7 OFF Medium Bags
$5 OFF Small Bags
My Perfect Pet


Light on Cooking, Big on SAVINGS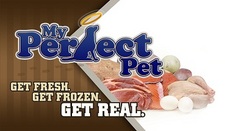 Get Real! Get Fresh!
My Perfect Pet is formulated to be nutritionally complete for dogs, but made with the same fresh, whole foods that you trust for the rest of your family.
Prepared with Care
My Perfect Pet is prepared using all-natural, 100% human grade ingredients. Nothing goes into our products that we wouldn't eat ourselves.
For The Love Of Dogs
After losing our dog, Hunter, to contaminated pet food, we made it our mission to advocate for better nutrition and health for all pets.
For the LOVE of SAVINGS!
Buy ONE, get ONE FREE on Fresh Frozen Bags
Limit of four FREE bags.  We have plenty of SAMPLES to try with your pup too!
EVO, The Ancestral Diet
Priced to SELL!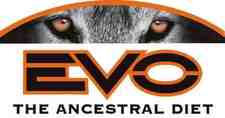 Your pet's ancestors were designed by nature to hunt and thrive on a diet rich in animal proteins, not grains. Inspired by nature, EVO was the first grain free dry pet food, marking an evolution in pet nutrition. EVO's authentic ancestral diet gives your pet the protein he or she needs to promote a lean, conditioned body. Nature designed your pet's diet. EVO perfected it.
HIGH LEVELS OF PROTEIN
High-quality poultry, red meat or fish is always the 1st ingredient to help maintain lean muscle mass and provide vital nutrients like amino acids and essential minerals.
NO GRAIN, NO POTATO OR GLUTEN ADDED 
EVO formulas never contain grains or potatoes, and gluten is never added. This strategy helps to maximize protein concentration while limiting carbohydrates.
PROMOTES LEAN & FIT BODY CONDITIONING
Our protein-rich, low-carb approach helps maintain lean muscles and a healthy body weight.
HIGHLY DIGESTIBLE
High-quality ingredients maximize nutrient absorption and minimize waste.
CONCENTRATED NUTRITION = SMALL SERVINGS
Packed with protein in every kibble, EVO is ultra-dense so your pet only needs a small amount to thrive.
EASY-TO-FEED ALTERNATIVE TO RAW
Our careful cooking process is designed to help preserve vitamins, minerals and other trace nutrients.
Promotes Lean Muscles & LEAN PRICES!
$10 OFF Big Bags
$7 OFF Medium Bags
$5 OFF Small Bags
Fussie Cat Cans
First Time EVER on SALE!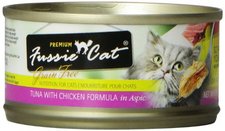 So TASTY your cat can't resist!
Fussie Cat is our TOP SELLING cat food.  And with good reason, even fussy cats LOVE Fussie Cat!  We have NEVER had a SALE on Fussie Cat foods, until this week!
10% OFF Cat Cans (by the case or individuals)
PLUS FREE cans to try!
ZIGNATURE

Your Pet's Signature Diet
AmaZing SALE!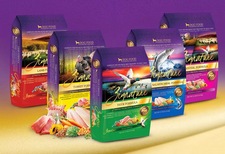 One of the pet food trends we have been noticing is that there is an increased need for limited ingredient foods. More and more dogs and cats are developing sensitivities to some of the common ingredients found in pet foods, both in foods with grains and in grain free foods. But, it's not enough to be a "limited ingredient" food, there is a significant need for foods that are Grain Free, do NOT have potatoes or sweet potatoes, have a wide variety of protiens so you can rotate, and finally are cost effective.  We are pleased to introduce our newest food addition to Bonnie's Barkery, which we feel fits nicely into this area.
Zignature® Dog Food crafts premium foods based on everything they've learned from nature, supplemented with the latest scientific advances, to provide recipes that will become your pet's signature food for life. Zignature's®  unique formulas are completely free of artificial flavors, colors, and preservatives, but have added vitamins and minerals, to provide your dog the overall nutrition they need. Zignature® is a daily feeder for dogs in all life stages.
Meat First – Zignature®  is made with meat as the first ingredient. Zignature® Dog Food knows that your dog requires a diet rich in animal protein. That's why their first ingredient is always quality meat or fish, backed by meat or fish meal.
Hold the Potatoes – Zignature's® recipes use low glycemic carbs like chickpeas instead of potatoes.  These legumes can help stabilize your pet's blood sugar and provide valuable dietary fiber.
No Corn, Wheat or Soy Either – Zignature® limits the number of ingredients in their seven formulas to help ensure proper digestion for your pet, while minimizing possible allergans and food sensitivities.
We Never Play Chicken! – Our formulas are made without chicken, chicken eggs or chicken by-products to avoid additional allergies.
Ziganture's Signature SALE
$6 OFF + $5 OFF Coupon on Big Bags
$4 OFF + $3 OFF Coupon on Medium Bags
$2 OFF  Small Bags
Try ONE CAN of Zignature FREE
+ 10% OFF all Can Purchases