Christmas in July
STARTS NOW!
It's Christmas in July!!!
That means it's DEAL TIME!
Yep, the FIRST Black Friday and Saturday is here.
This Friday and Saturday and every weekend through the end of July we will have Black Friday and Saturday Sales!
Below are the SIX awesome deals for this Friday & Saturday.
Just like any Black Friday and Saturday Sale, these deals are only available on Friday, July 14th and Saturday July 15th.  
If you can't make it in, call us on Friday or Saturday and we'll take care of you!
NutriSource & Pure Vita Dog and Cat
$8 OFF any size bag!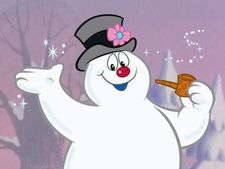 Do you LOVE Nutrisource or PureVita dog or cat food?
Well, this BLACK Friday & Saturday is your day to stock up!
NutriSource and Pure Vita are highly digestible for maximum nutrient absorption and each formula is nutritionally complete so more of the concentrated nutrition is retained by your dog.
This means you can feed your dog less; as much as two-thirds less than other brands. Compare the NutriSource and Pure Vita price and you'll see this means your cost per feeding is less than the competition. And by feeding smaller, more easily digestible portions, your dog produces less waste.
HURRY, this SALE is Over when Frosty melts!  Saturday at 5pm, he's GONE
$8 OFF!  ALL Bags Sizes, All Varieties
BLACK FRIDAY & SATURDAY only!
---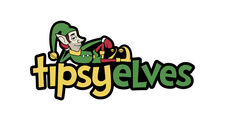 OK, The elves were a bit tipsy when they put together this deal!  Works for me! Hope it works for you!!!
Check out these Black Friday & Saturday deals…
Nature's Variety Dry Food
$10 OFF Big Bags
$5 OFF Medium Bags
$3 OFF Small Bags
Nature's Variety Freeze Dried 
BUY TWO Get ONE FREE!

Nature's Variety Frozen Raw
ALL Sizes are BUY TWO Get ONE FREE!
Stock up now…  This is a great deal on our TOP SELLING Frozen Raw food!
Nature's Variety Treats & Bully Sticks
BUY ONE Get ONE FREE!
This really is a Christmas gift of a deal.  
ONLY this Friday and Saturday.  Don't miss out!
---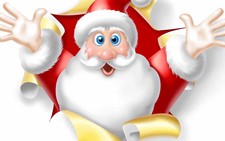 Our customers must have been REALLY GOOD for Santa to give us this kind of CRAZY Deal!
Health Extension Dog & Cat Food formulas offer your pet the ultimate completely balanced diet. All natural, highly digestible meat proteins proactively providing your dog the benefits of a healthier life!
You won't find any added hormones – just high quality, deboned meat/fish as our FIRST ingredient – because we believe sensible protein levels are the first step to a healthy life. With such a pure formula, Grain Free Health Extension is especially beneficial for dogs with allergies to poultry or sensitive digestive tracts. Unlike other brands, our grain-free variety contains a unique blend of nutrients and supplements, like apple cider vinegar and colostrum which may help boost immune systems for improved health.
This is NOT a Christmas TYPO…
$15 OFF Large Bags
$10 OFF Medium Bags
BUY ONE get ONE FREE on Small Bags
BUY ONE get ONE FREE on Health Extension Treats
If you have not tried Health Extension Dog or Cat Food, NOW is the time to try it.
My Kitties LOVE this Food!!!
What amazing deals!  Friday & Saturday ONLY!
---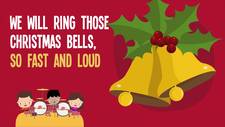 Jingle, Jingle, Jingle… All the way, to great savings on Natural Balance.
People can trust Natural Balance to create a pet food for their pet that's safe, that's good for them to eat and that will help keep their pet healthy and strong.
We know that the best food not only has to be healthy, it has to be safe. That's why we test every single batch of food at a certified reference laboratory before we let it out of our sight. Then we go a step further and share the results with you. So you can always be confident that what you're feeding your pet is safe.
Natural Balance Dog & Cat Deal!
$8 OFF Large Bags
$5 OFF Medium Bags
$3 OFF Small Bags
---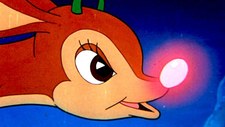 Rudolph says, "If I was a carnivore, I would EAT Ziwi Peak"
Black Friday & Saturday means HUGE SAVINGS on Ziwi Peak!
30% OFF all Ziwi Peak Products!
Great as a Topper or as a Complete Meal!
Born of love. Crafted with goodness. Made in New Zealand.
100% Sourced From New Zealand
Free from allergy inducing low-cost fillers
98% fresh meat, organs, bone & seafood
Slow & gentle twin stage air-drying process
HURRY and take advantage of this deal before Rudolph changes his mind and starts eating meat!
Friday & Saturday ONLY!
---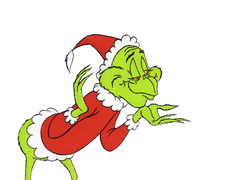 The GRINCH stayed home… too hot in AZ for him.  So, we were able to pull out a very merry deal on Pinnacle Dog Food.
$8 OFF Large Bags
$5 OFF Small Bags
Pinnacle Canine Recipes are limited ingredient dog foods. High protein, holistic dog foods formulated for total health and well being.
Natural foods, carefully chosen and meticulously cooked. Our precise preparation and packaging of high quality sources of protein, carbohydrates and fats makes sure the full value of our fine ingredients remains intact for your pet's benefit. The vitamins, minerals and probiotics found in Pinnacle are blended in to provide a balanced diet for complete nutrition. Pinnacle is a liimited ingredient diet so even pets with sensitive systems may enjoy the fine flavors and health benefits of Pinnacle's superior ingredients.
---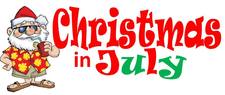 MORE Great Deals coming next BLACK FRIDAY & SATURDAY…
Stay tuned for the brands and the deals featured next week!
Until then,
MERRY CHRISTMAS in JULY!