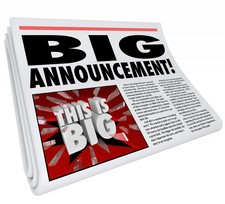 We will be celebrating our
11th Anniversary 
throughout the month of October!
That means lots of great October Anniversary deals for you!Each week in October we will be focusing on several food manufacturers and offering AMAZING deals for the week.
So far, the following foods will be offering SPECIAL Anniversary Savings in October…
Fromm, Nature's Variety, Stella & Chewy's, Primal, Blue Buffalo, Wild Calling, Lotus, Nature's Logic, and My Perfect Pet.
Look for weekly emails throughout October announcing the Super Anniversary Savings!
Rescue Partnership
Similar to last year, when we celebrated our 10 Year Anniversary, we will have some exciting gift baskets to raffle.  As you know, we are very committed to our Rescue Partners so ALL of the proceeds from the raffles will go directly to our Rescue Partners.
This years recipients will be Foothills Animal Rescue, Boxer Luv, and Animal Guardian Network. Please help us show support to these great Rescue Organizations and BUY raffle tickets… and WIN.  Talk about a Win/Win!